Hose Products
Hydraulic & Industrial hose products

---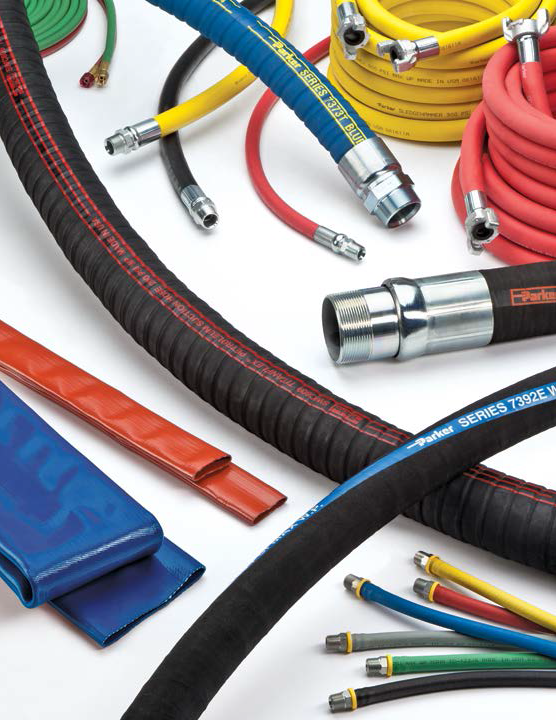 RETAIL & WHOLESALE
G&H is the largest hydraulic and industrial hose stocking distributor in the region. In addition to a comprehensive line of hydraulic hose and fittings, G&H is also the premier source for industrial hose products servicing the agricultural, food & beverage, construction, manufacturing, and MRO industries. Featuring products such as adapters, clamps, couplers, crimping machines, and valves, G&H offers a complete product line for hose products.
G&H houses largest hose assembly facility in Sioux Falls catering to walk-in hose repairs and custom hose assemblies. With quick turnaround times and the highest quality of service, our staff of hose experts identify and replace any damaged hose product we carry.
OEM Services
G&H Distributing Inc. is a Certified Hose Assembler for Parker Hannifin hydraulic hose and fittings, 1 of just 11 who service Original Equipment Manufacturers and Maintenance, Repair, and Operations departments in the United States. All of our hose is custom and made to customer specifications. Customers qualifying to be on our OEM list can receive services such as vender managed inventory, kitting, custom part numbers, and access to a comprehensive line of hoses, fittings, and equipment from Parker.