suction hose

PVC, EPDM, & Rubber

---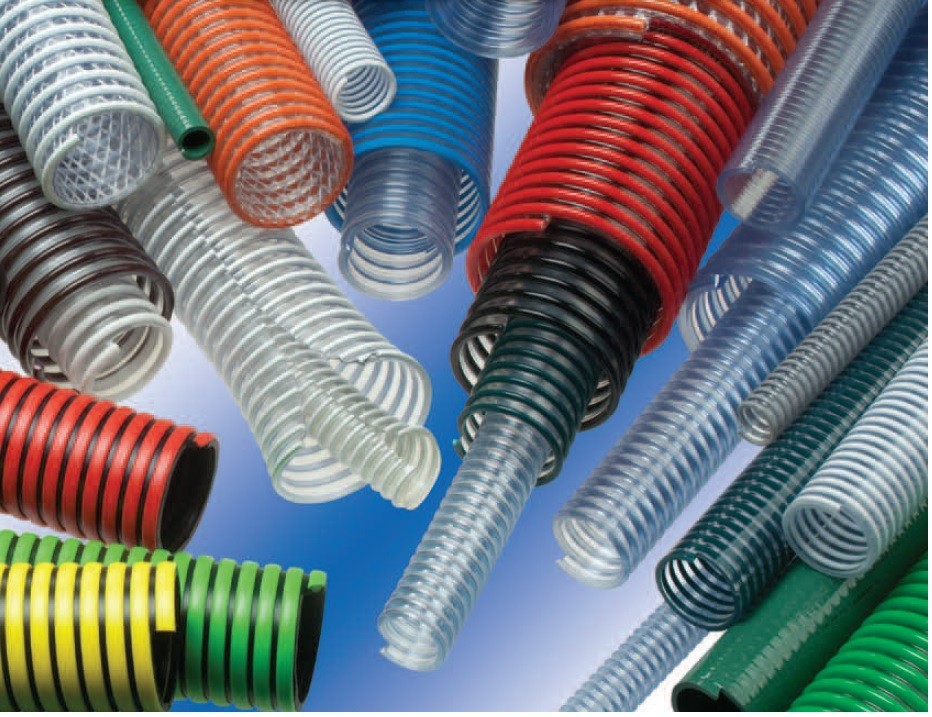 INDUSTRIAL GRADE

PVC suction hose features a PVC helix tube construction ideal for liquid transfer in vacuum applications. Standard duty designs are ideal for use on pumps, standard agricultural applications, drain lines, water suction, and air seeder lines. Food grade, low-temp, and ducting PVC hose is also available.
EPDM suction hose is most commonly found on agricultural liquid fertilizer applications, septic and liquid manure handling, and even marine bilge discharge. The EPDM compounds combine light-weight, flexibility, durability, and chemical resistance attributes in a single hose construction.
Rubber suction hose is popular for either handling water in tough environments or oil and refined fuels in tank truck and transfer applications.The rubber cover offers abrasion resistance when in use and the wire helix adds to its kink resistance and provides full suction capabilities.